Welcome.
Spectacular views and state-of-the-art interactive experiences greet visitors to Segal Visitors Center. Completed in 2014, the striking, modern building is the perfect start for a campus visit.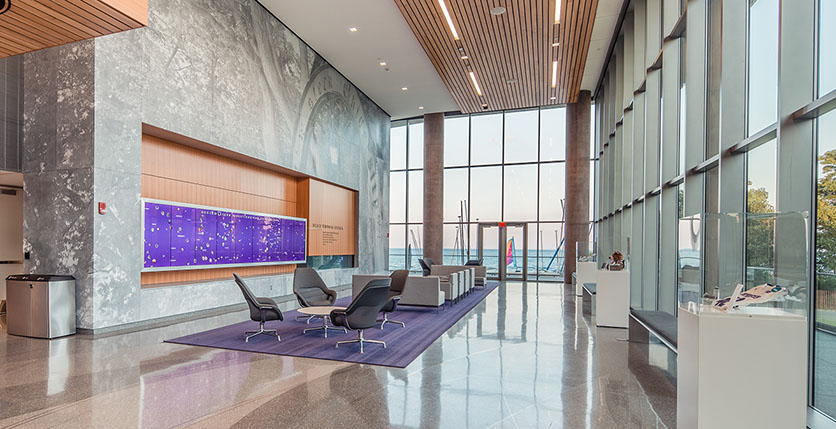 The Visitor Experience
Our gateway to campus, open year-round
Located at 1841 Sheridan Road in Evanston, The Segal Visitors Center plays an important role welcoming prospective undergraduate students and their families. The Segal Visitors Center is open to registered guests from 8:30 a.m. to 5 p.m. on weekdays, with additional visit opportunities on select evenings and Saturdays. Learn more and register for a visit on the Undergraduate Admissions website.
The Building
A sophisticated design showcasing our landscape and location
Designed by architects Perkins & Will, the Segal Visitors Center brings together a modern aesthetic, sustainable features and usable spaces.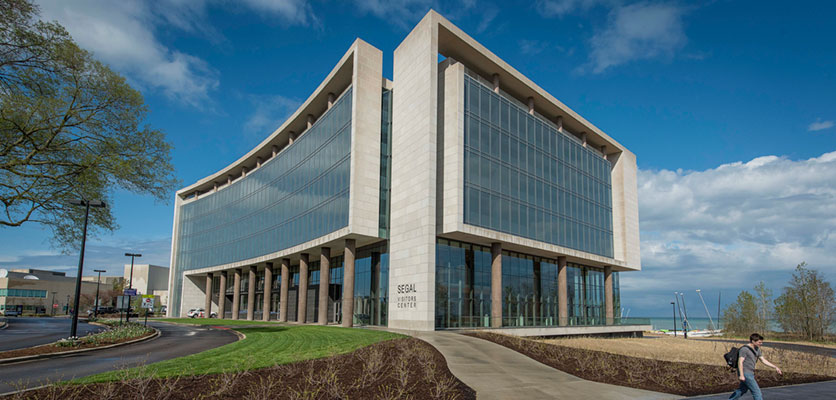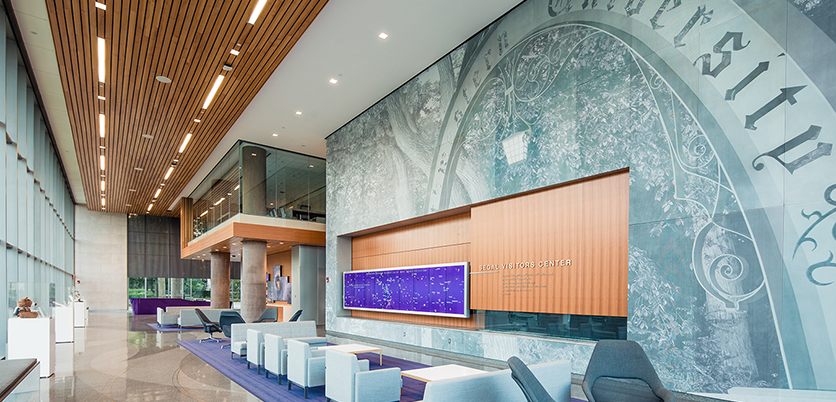 On-site parking
The Visitors Center includes a parking garage with capacity for more than 400 cars. Learn more about the garage and parking at Northwestern.
About Gordon and Carole Segal
Alumni and longtime supporters
The Segal Visitors Center is named for alumni Gordon and Carole Segal.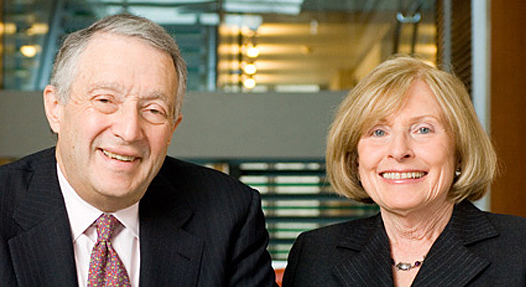 Gordon and Carole Segal met at Northwestern, graduating in 1960 with bachelor's degrees in business and English, respectively. The couple co-founded Crate & Barrel in 1962.
Gordon Segal retired as CEO in 2008 and serves on the Northwestern University Board of Trustees. Carole Browe Segal is also a former CEO of Foodstuffs Inc. In addition to serving on the Board of Visitors of the Weinberg College of Arts and Sciences, she acted as president of the Northwestern Women's Board and received the Alumni Medal in 2008.  Since 1986, Segals have given annually to Northwestern, and a substantial gift in 2007 established the Segal Design Institute at the McCormick School of Engineering and Kellogg School of Management. 
Back to top