Like the rest of Northwestern, our campuses are multi-dimensional and one-of-a-kind.
New facilities and old traditions. Close-knit community and cutting-edge resources. College town vibe and big-city access. Winding paths and beachfront views.
Use this page to glimpse a few of its buildings, landmarks and sights. You can also take our online, interactive virtual tour.
Favorite Spots
It might be a secret study spot, a bustling hangout or a gorgeous running path. Here are some of the best loved places on campus.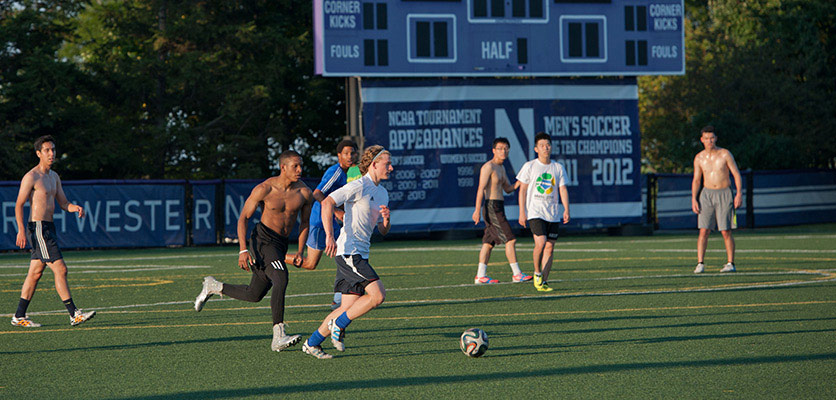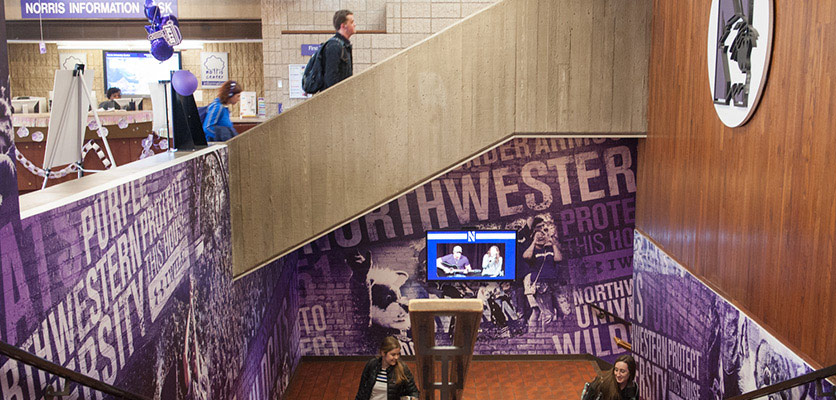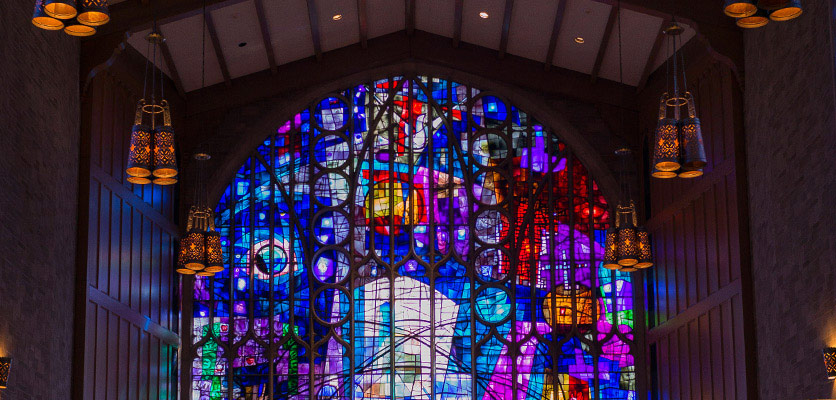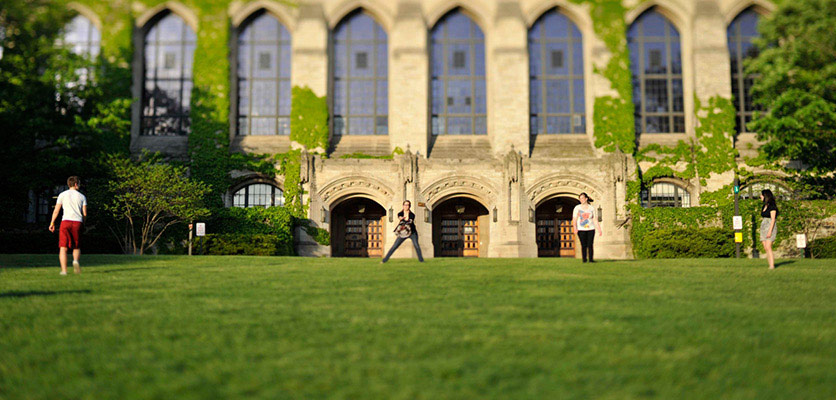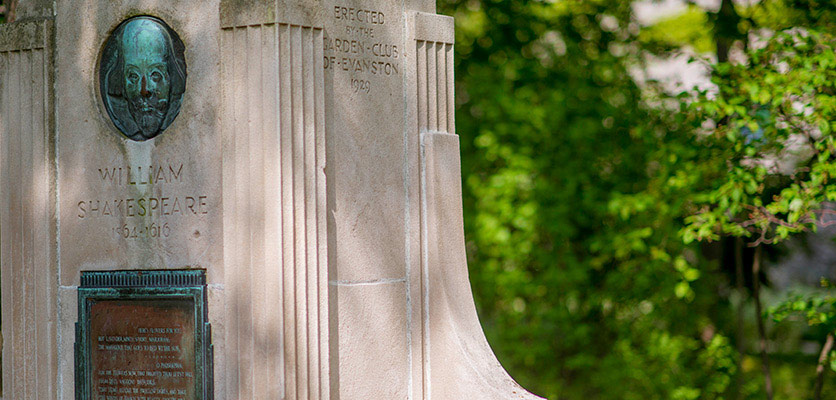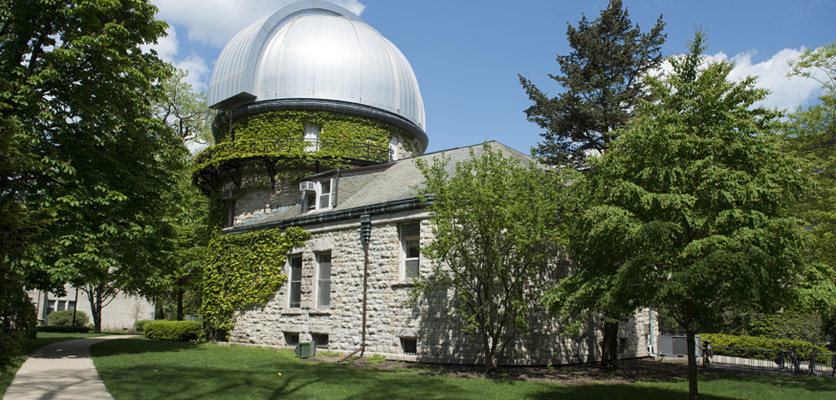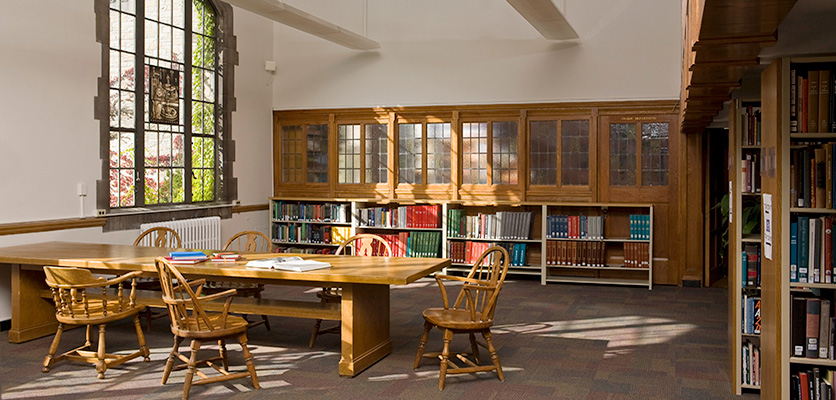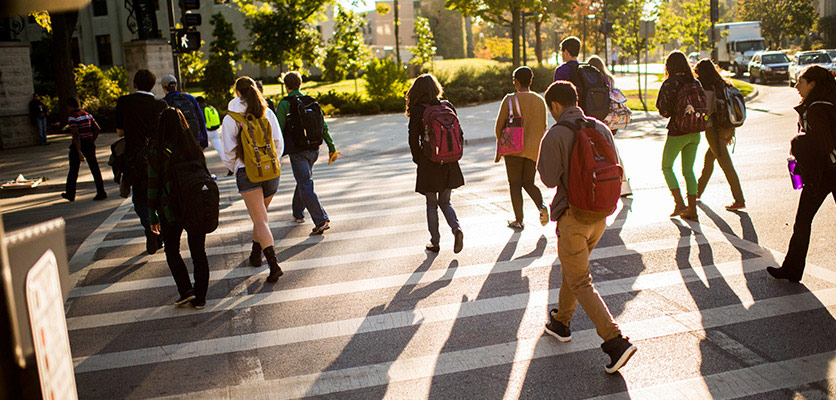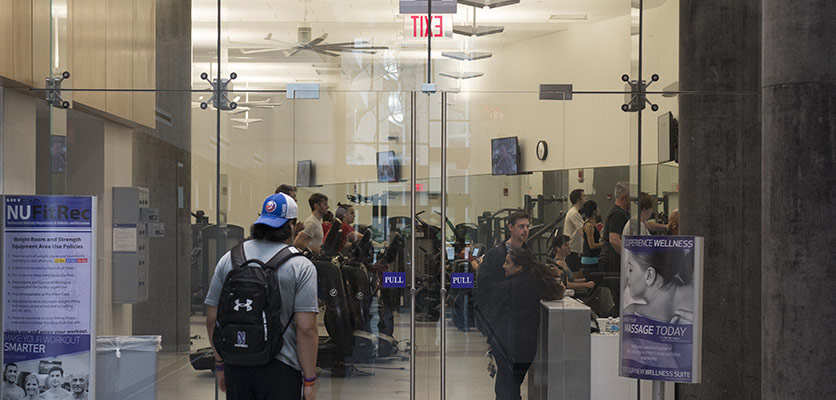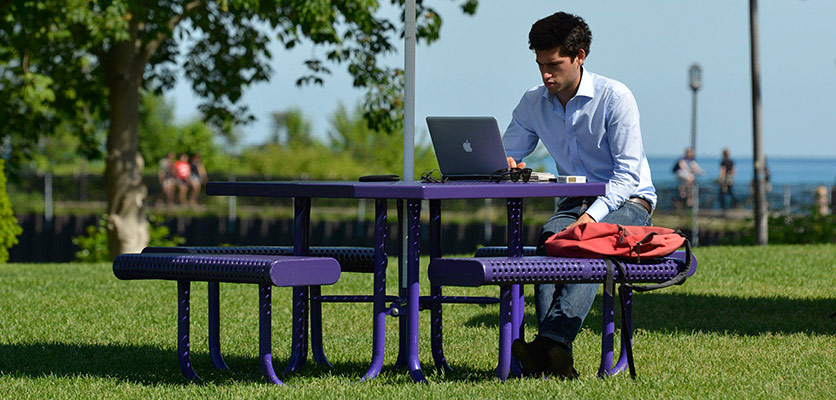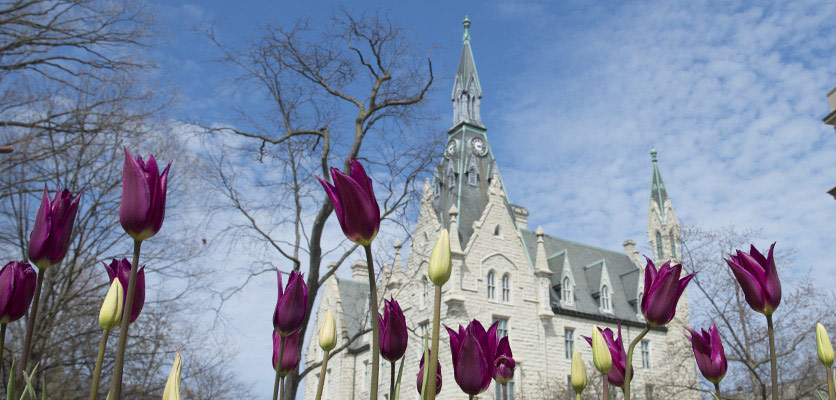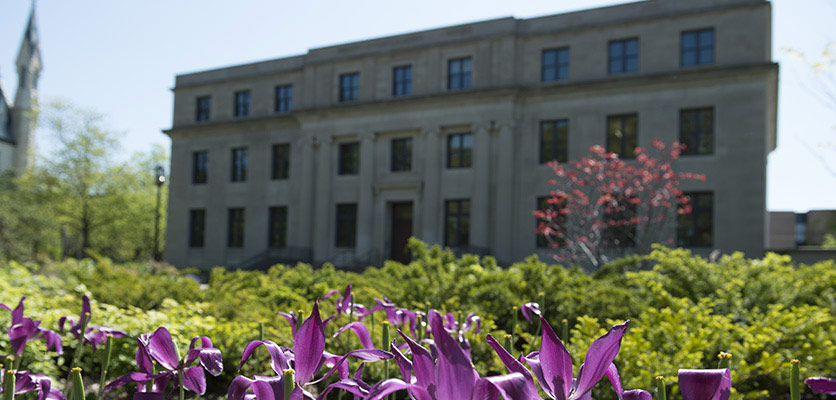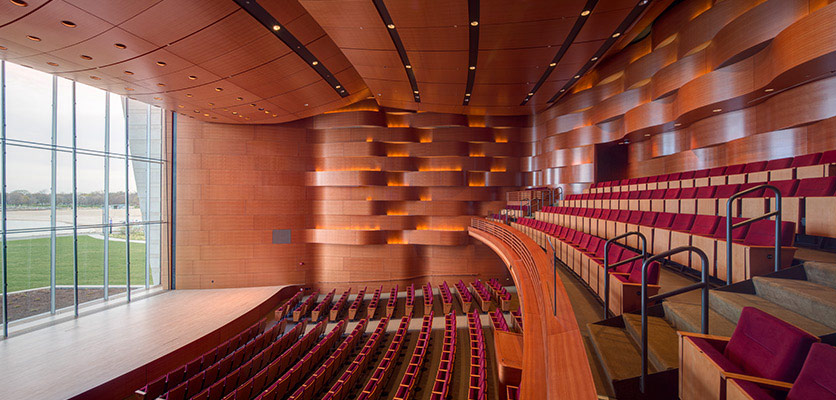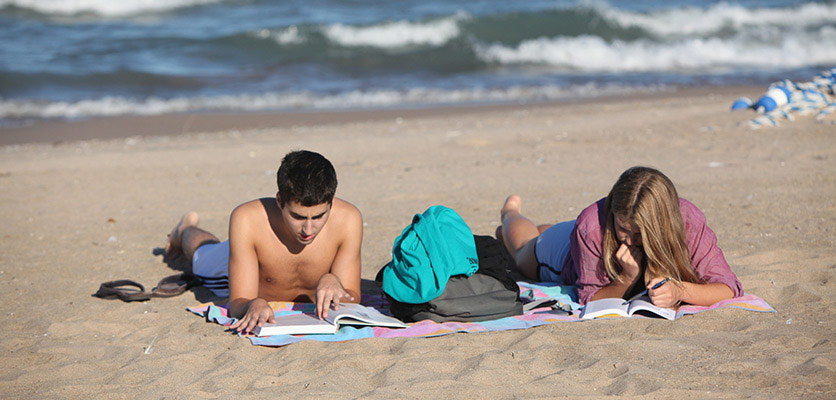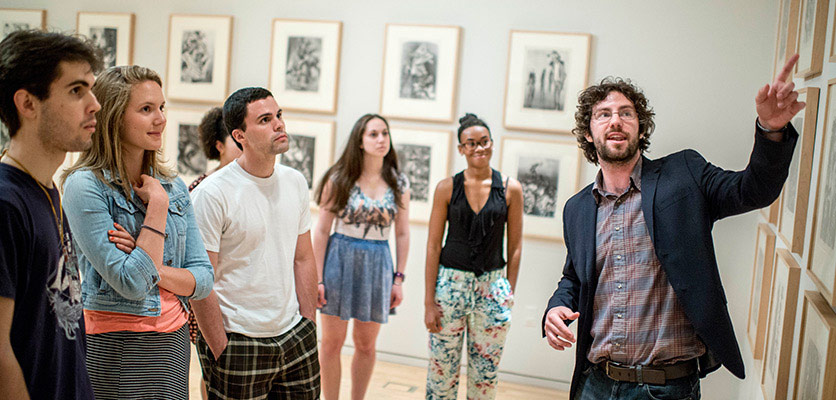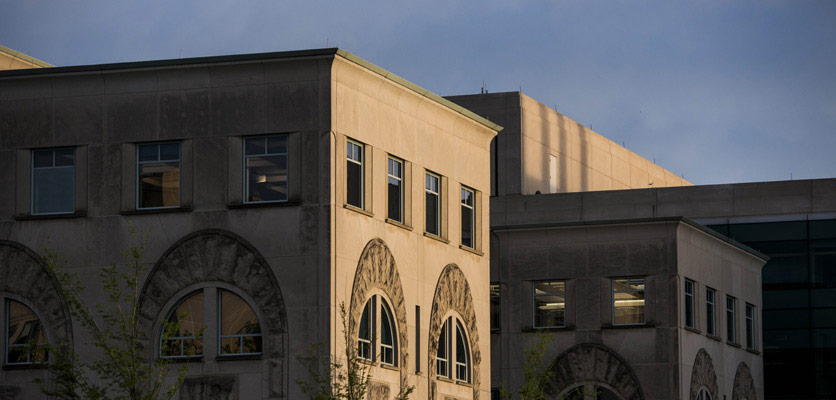 Our Evanston and Chicago Campuses
Two campuses, 12 miles apart and bordered by a Great Lake.
In addition to public transit, our free intercampus shuttle runs students between the Evanston and downtown Chicago campuses.
A Quintessential College Town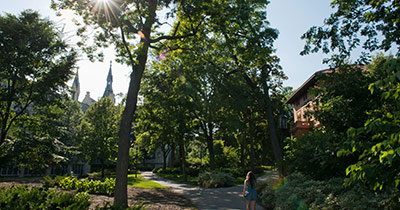 On the Evanston campus, you'll find beaches, shops, 
coffee

 

houses, restaurants,
and theaters just 
down the street from classrooms, labs and lecture halls. 
A Global City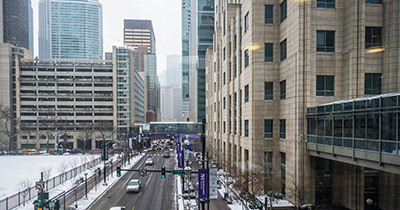 Located in the bustling Streeterville neighborhood, our Chicago campus is close to attractions such as the Magnificent Mile, the Museum of Contemporary Art and John Hancock Center.
Northwestern University in Qatar
Northwestern University in Qatar is located in Doha's Education City.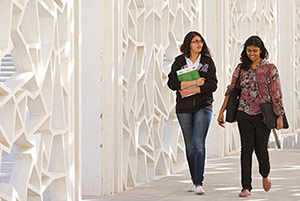 Since 2008, Northwestern University in Qatar has offered undergraduate degrees in communication and journalism.
NU-Q is located in Doha's Education City, a sprawling 2,500-acre campus is a unique higher education environment with spectacular architecture and modern amenities.
Campus Additions
Welcome to our building boom.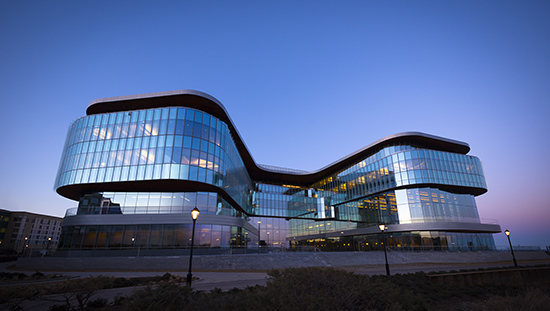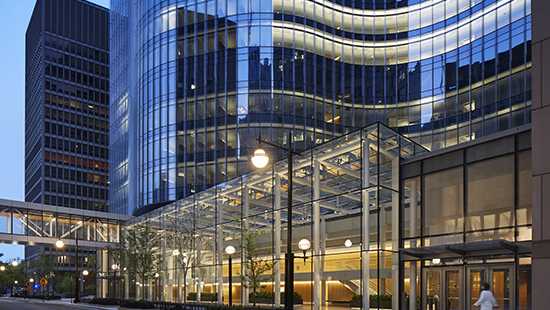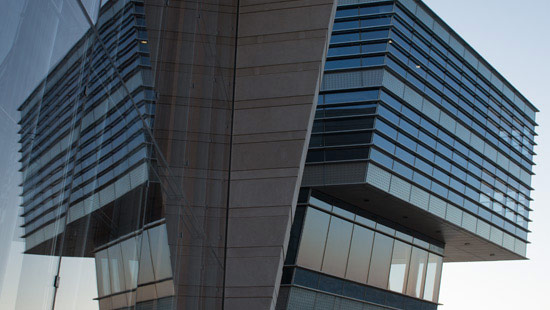 Our newest facilities are state-of-the-art, sustainable, and ready to be filled with big talent and big ideas.
240 acresof natural beauty,
including several hundred varieties of trees, grasses and flowers.
Student-Made
Signs of our students' creativity and values are visible all around campus.
From the lakeside rocks that students paint to the event fliers they tape to pathways, our vibrant campus reflects their interests and energy.
Rock Webcam
Take a peek at The Rock, a huge chunk of stone set in a plaza in the middle of campus. Painting the Rock with colorful (in both senses of the word) slogans is perhaps Northwestern's best-known tradition.
Almost every night students "guard" the Rock for 24 hours to earn the privilege of painting it. Over the years the Rock has displayed a lot of different messages, including advertisements for student groups, birthday wishes and even a marriage proposal.
Back to top