University Mission
Northwestern is committed to excellent teaching, innovative research and the personal and intellectual growth of its students in a diverse academic community.
Guiding Principles
These principles provide the foundation for our University priorities.
We transform society
We grow leaders
We champion access, diversity and belonging
We encourage debate
We embrace breadth and depth
We pursue excellence across all disciplines
We strengthen our community
We care about one another
University Priorities
The priorities listed below embody Northwestern's commitments to global eminence in research, innovation and education, and the strengthening of our academic community across our Evanston, Chicago and Qatar campuses.
Research and Innovation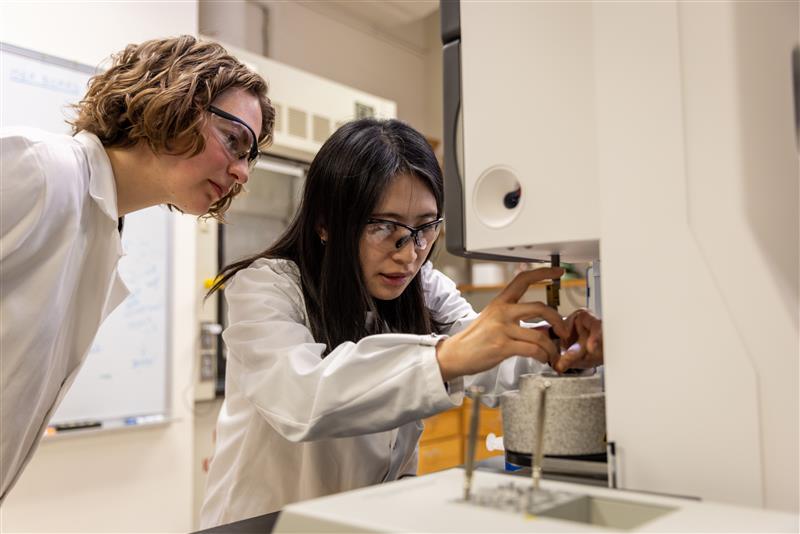 Advance the biosciences

Extending and improving the quality of human life are two of the most important ways that a great research university can serve its community, the nation and the world. Among the areas in which Northwestern continues to grow and excel are synthetic biology, bioengineering, nanoscience and cancer research and treatment.

Lead in decarbonization, renewable energy and sustainability

Climate change poses an existential threat to the future of our world and the lives of the students we educate. Materials science, nanotechnology, sustainable finance, environmental law and environmental policy are among our strengths that target important parts of this challenge.

Foster interdisciplinary innovation among social sciences and global studies

The reconstruction of the former Jacobs Center into Northwestern's Social Science and Global Studies Hub will further innovative interdisciplinary scholarship in the social sciences, make possible new pedagogical initiatives and provide vital new student space in the middle of campus.

Harness the power of data analytics and artificial intelligence

Northwestern is expanding support for data analysis in research and other work through a targeted increase in Research Computing Services. In addition, in many fields we are advancing ethical, visionary research and pedagogy that empower individuals, organizations and society to use artificial intelligence.

Enhance the creative and performing arts

Northwestern's unique combination of the creative and analytical is reflected in our pedagogy and a student body known for blending their academic interests across seemingly unrelated fields. To stay at the cutting edge in the creative and performing arts, we ensure that our facilities are modern and that our faculty and students are supported.

Deliver an outstanding educational experience for undergraduate and graduate students

Home to some of the world's leading scholars, Northwestern gives students a front seat to the creation and transmission of knowledge through innovative pedagogy, hands-on research opportunities and intellectual engagement in international travel. The University helps students pursue their academic goals by preparing them to be leaders and critical thinkers in rapidly evolving fields.
Community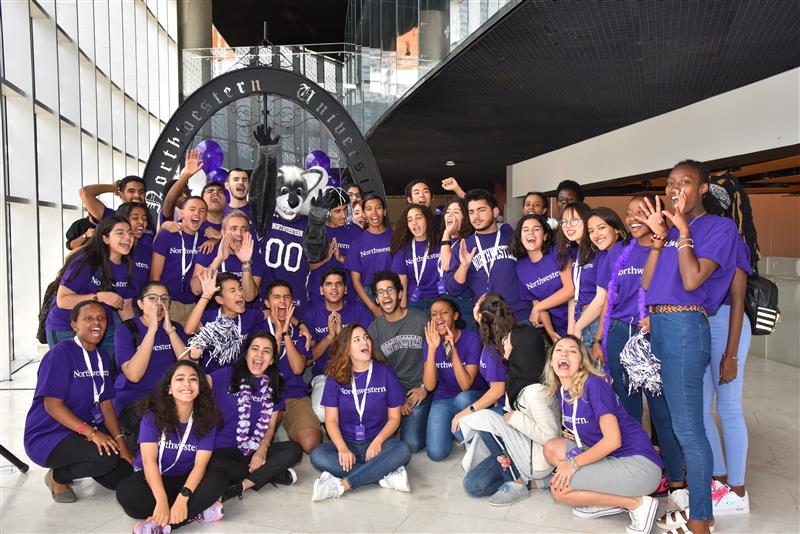 Invest in our employees

Faculty and staff are the people who earn great universities their status. Northwestern strives to maintain a diverse and equitable culture, and a compensation structure that attracts and retains talented faculty, staff and administrators.

Build resilient students and a sense of belonging

In addition to transmitting knowledge to students, Northwestern plays an important role in helping them make successful transitions to life after college. The University responds to the needs of students by deploying resources to keep them safe and productive, and to engage them in valuable extracurricular experiences.

Promote access, opportunity and diversity

Northwestern has made great strides in promoting racial and socioeconomic diversity among its student body. As the legal landscape of higher education shifts, the University is creating new admissions practices and engaging deeply with its stakeholders to preserve the benefits of enrolling a diverse student body.

Defend free expression and promote engagement across differences

Northwestern is a leader in standing up for free expression and academic freedom. In addition, we impart to our students that while we value and protect free expression, our speech should be infused with both empathy and an understanding for how one's words affect others.

Enhance the student-athlete experience

As a founding member of the Big Ten, Northwestern is committed to excellence and equity across its athletic programs. We strive to provide best-in-class facilities, comprehensive student support and collaboration between athletics and academics. Northwestern will work to ensure the athletic program's goals remain aligned with the University values and always place student welfare and safety at the forefront.
Our Northwestern Direction is what makes us different.
Northwestern is a comprehensive research university that is deeply interdisciplinary across multiple schools. Our rigorous, yet empathetic, academic environment is impactful, producing top-tier research, new knowledge, creative expression and practical application.
A Northwestern Direction is an innovative, collaborative, multidimensional journey that is rare in higher education.
Back to top